say hi to your mom show last night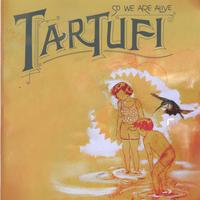 Just so that I can get it out of my system, I was thoroughly dissappointed with Say Hi To Your Mom last night. However, everyone else was totally awesome, so it was well worth the gas and the tickets.
After slowly losing everyone else in our party (it almost felt
Oregon Trail
-ish, minus the cholera), it turned out to be just Jon and I going up to the show. We made it a great drive by grabbing
slurpees
before we left (Passion Fruit is super strong sugar, but yummy) and listening to our favorite college radio persona,
DJ!
(pronounced Dee Jay Shift 1). When we got to Berkeley, we
wandered
,
shopped
, and saw my boss (I'm kind, so I'll protect his privacy). Then off to the show.
correction---food first at this random mexican food shop that may have been part of a chain and made us scrape off our plates---now to show specs:
Tartufi
was amazing. I liked thier layering skills and they really got the crowd into it. Yes, they are openers and I wasn't expecting a lot, but they turned out to be the best part of the show*.
Listen to "Nurses"
.
(Buy Trouble EP).
Dirty on Purpose
did a good job. They seemed a little full of themselves, but hey, I love a band with a singing drummer. They brought a lot of friends, and they rocked pretty well. They also sounded better live than they do on their songs. Hey, with as much beer as they drank on stage, I'm proud of them.
Listen to a live set
. Listen to
"Mind Blindness"
.
(Buy their new CD)
Say Hi to Your Mom
. Eh, maybe they would have been better if their singer's eyes were creepily opened or the guy standing front and center wasn't as distracting. No, he wasn't being a jerk to the band; rather, he was just wierd. He had a 10 year old boy's hair cut, a 12 year old's clothing style, a wristband that said you were 21, 60 year old granpda glasses, and a 16 year old punk rock dance thing going on. seriosuly, so wierd, so creepy, so blah. They didn't play any of my favorite songs until the last song of the set. Listen to
"Snowcones and Puppies"
, a song they played that I didn't like.
(Buy the Implecable Blahs)
*We left early cause I was so dissappointed with SH2YM, so we didn't see
Irving
. Hey, we had a good time and Tartufi made a fan of me.